Overwhelmed with not knowing where to start?
Not sure if you're even got any music in you?!
OR
Lots of experience but just feel like your playing isn't moving forwards?
Don't worry, I've got you covered! There's some great material here for you on SAXOPHONE Studies that will give you clear direction, expert tuition and get your playing motoring forwards.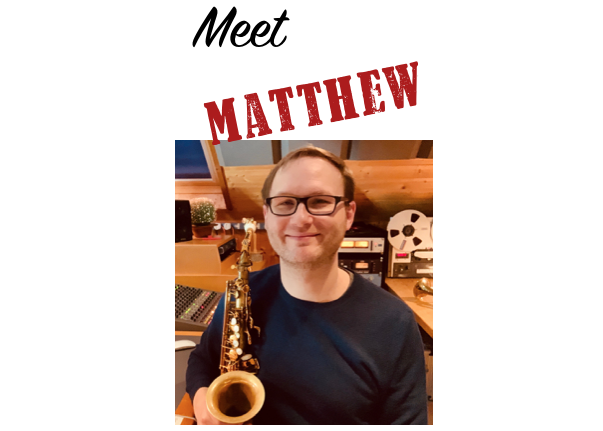 Hi! I'm Matthew Smith, founder of SAXOPHONE Studies. Since opening the doors to my online classroom, I've had the great pleasure of connecting with adults at all stages of their saxophone playing journey...
Some already play, others are returning to their practise after a 20, 30, or 40+ year hiatus, while others are following an unexplainable desire to pick up the instrument for the very first time.
My goal is to break learning to play the saxophone down into simple, step-by-step lessons that develop your technique at the same time as building your confidence.


Here's How The Site Works
You can buy any course, book or lesson individually. 
OR
buy
Full Membership
& access everything on the site for a whole year.
Connect With Other Learners
As a member of the SAXOPHONE Studies community you'll also get access to the
private group on Facebook
where you can
::
interact with other saxophone learners in a friendly and supportive environment
::
upload videos and receive personal feedback from Matthew