40% Spring Sale
Offer ends 11th April
Want To Sound Better On The Saxophone?


Watch this free instant access video course if you want to D
evelop Your Control, Develop Your Sound and S
ound More Like You...


...all without changing your saxophone, mouthpiece or reeds!
Click on the blue button to take your next step towards making an amazing sound!

"I am a retired educator of 33 years as a high school teacher. I like to believe I know what good teaching looks like. Your instruction is excellent!"
Ken Rayner (USA)

"Matthew's easy way of breaking things down into the basics really helped me to understand. I now use many of his explanations in my own teaching and would happily recommend his tutorials to pupils of any standard."
- Beccy Bernamont (UK)



"It's awesome and extremely helpful. Your program is really making a difference for me. It's pretty much a game changer. Thankyou sincerely!"
Guy Ramphal (Canada)
Welcome to the start of your journey with SAXOPHONE Studies...
Featured Courses
Click on the "View All Courses" button below to see all of the learning material available at SAXOPHONE Studies.
Overwhelmed
with not knowing where to start?
Not sure if you're even got any music in you?!
OR
Lots of experience but just feel like your playing isn't moving forwards?
Don't worry, I've got you covered! There's some great material here for you on SAXOPHONE Studies that will give you clear direction, expert tuition and get your playing motoring forwards.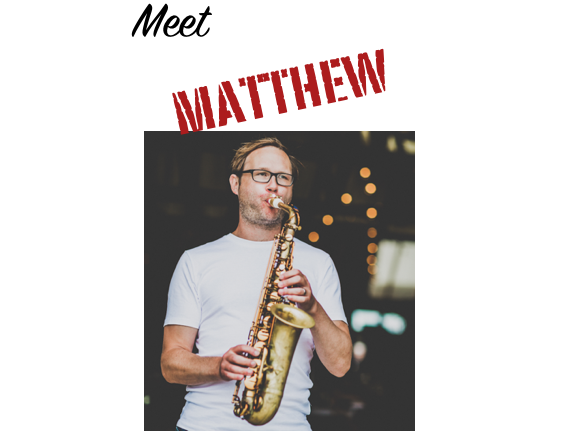 Hi! I'm Matthew Smith, founder of SAXOPHONE Studies. Since opening the doors to my online classroom, I've had the great pleasure of connecting with adults at all stages of their saxophone playing journey...
Some already play, others are returning to their practise after a 20, 30, or 40+ year hiatus, while others are following an unexplainable desire to pick up the instrument for the very first time.
My goal is to break learning to play the saxophone down into simple, step-by-step lessons that develop your technique at the same time as building your confidence.


Here's How The Site Works
You can buy any course, book or lesson individually. 
OR
buy
Annual Membership
& access everything on the site for a whole year.
Join The Community
As a member of the SAXOPHONE Studies community you'll also get access to the private group on Facebook where you can
:: interact with other saxophone learners in a friendly and supportive environment
:: upload videos and receive personal feedback from Matthew