By now you've realised that scales and I have got a bit of a "thing" going on! Well, the third part to this story brings us up to the present day.
I still practise scales and love trying to find new things to do with them. But, what is most relevant to you is how that has effected my teaching.
Because of my struggle to enlightenment, I have always been hyper aware of trying to steer people away from disliking scales. I have come up with a number of techniques for learning them and practising them, both for music exams and for general development.
I strongly believe that everyone has creativity within them and that when playing an instrument this must be accessed.
With this in mind, I have developed a way of practising scales that is both useful technically and creatively. I have used this method with countless pupils and have found that they are delighted to be getting better at their scales, and are usually very surprised to be enjoying the process!
Because this has been so successful I have created a short video course to share the method with you: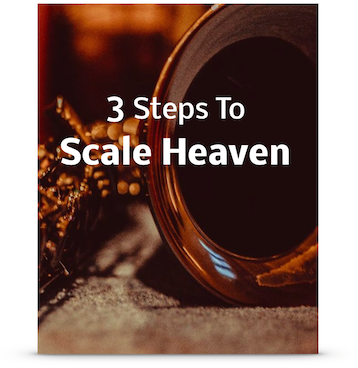 This course will be available from tomorrow, Thursday 24th May at SAXOPHONE Studies.
3 Steps To Scale Heaven focusses upon how to get better at playing your scales and very importantly how to use them as a creative tool.
So look out for the course launch tomorrow, I'm really excited to be making this available to a wider audience and can't wait to hear how you all get on with it!