I've seen a lot of people posting their top 10 albums recently on Facebook. I thought it would be fun to do the same and share with the SAXOPHONE Studies community my top 10 albums that have influenced me so far.
It'll give you a bit of insight into my music, also a bit of listening too.
They're not in any particular order. And I should just say that trying to limit to just 10 seems almost impossible right now!
Anyway, the first one is
The Chris Barber Jazz Band:
The Great Reunion Concert.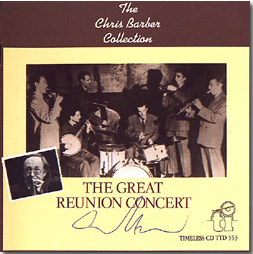 Here's a link to it on YouTube
I listened to this album a lot as a young teenager when I first started playing. I was mesmerised by the multi layered nature of the music; it seemed like there was something new to hear every time I listened to it. I hope you enjoy it too.

I absolutely promise you variety with these album choices; it won't all be saxophones and it won't all be jazz!