Here's the 3rd record to add to my list of top 10 albums. And just to remind you, this is my top 10 albums that have influenced me and my music so far.
In case you missed the first 2, you can read about them here
My 3rd selection is:
Jazz Samba - Stan Getz & Charlie Byrd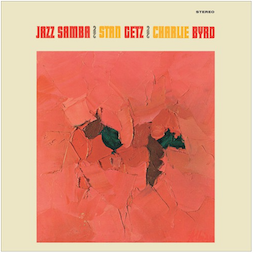 Here's a link to it on YouTube
And Here's a link to it on Spotify
I first heard this album in my mid-teens when I was still very new to the saxophone, and to jazz. I was instantly mesmerised by Stan Getz's sound; it is so mellow and buttery - that's how I think of it anyway!
Also, his phrasing and lyricism in his solos I find spell binding.
This album is probably the first music I transcribed. I didn't write it all out, I transcribed it aurally by singing along. To this day when I listen to it I can't help joining in, and not just to the saxophone but, on some songs, I can sing the guitar and bass parts too.
There is such a rich and valuable education in transcription. I used to find the thought of it daunting and even shied away from it. Then I realised that I actually already did it a lot, by learning pieces and solos vocally.
To develop as a saxophonist and soloist you have to immerse yourself in the music; listening is so important and transcription is a natural step further in from this.
If you haven't tried learning someone's solo or rendition of a melody before, give it a go. You don't have to do the whole thing, it could just be one phrase - try it!
And I tell you what, this album is a great place to start with one of the all time masters of lyrical saxophone playing.