Here's the 4th record to add to my list of top 10 albums. And just to remind you, this is my top 10 albums that have influenced me and my music so far.
In case you missed the first 3, you can read about them here
My 4th selection is:
Delivery Suite - Andy Sheppard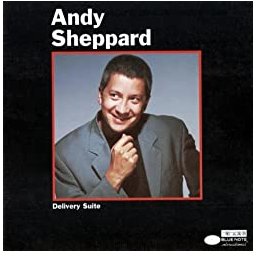 Here's a link to it on Spotify
I can't find the full album on YouTube, so here's a link to his discography on his website.
Andy Sheppard, where to start! Andy has been one of the big influences on me musically. He has recorded so many great albums with many different vibes to them.
I have always loved his tone on the saxophone, but not just that. To me he is a truly creative and soulful musician and he has always moved me.
Another really beautiful album from him to definitely check out is
PS - Andy Sheppard & John Parricelli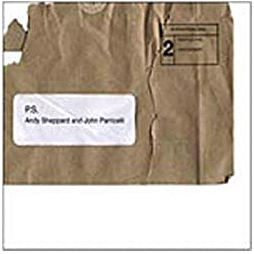 I can't find free listening versions of this, but there are some samples on Andy's Discography page HERE - this is well worth a listen!
I know that adding a 2nd album is against the rules of a top 10 - but hey, I'm a jazz musician, I'm meant to break the rules!
Anyway, back to Delivery Suite. This was another album that I listened to A LOT as a teenager. As you know by now, I started off listening to dixieland jazz and was mesmerised by the multi-layered nature of it. Well this album, Delivery Suite, seemed to me to take that idea of multi-layered soundscapes and take it to a completely new place.
At the time of first hearing this album I was playing quite a lot of big band music, and loving it - studying with a trumpet player who worked regularly for years with Gene Pitney, remember him?!
Delivery Suite has a kind of big band feel to it, but was like nothing I'd ever heard! Most of the tracks are 16-19 minutes long and take you on completely absorbing journeys from intense madness to softly beautiful moments.
The whole album is bursting with creativity and, as seems to be the common factor with all of my choices so far, I was utterly mesmerised by it.
I wrote in my last Top 10 Album choice about transcription. Listening back to this album now, for the first time in years, I am finding that I can sing along with loads of it - again, not just the saxophone, but all the parts. Funny, it seems that sometimes we transcribe things without even realising it!
When you listen to this one, make sure you have time; it's over an hour long and, if you let him, Andy will take you on a journey...