Demonstration of Techniques
Want to make the tunes you play on saxophone sound more like the Pros but don't know how?
In this video course I take you through 5 techniques to embellish a melody and show you tried and tested exercises to practise them and develop your saxophone skills.
Watch my demonstration below of how they can massively change the sound of a piece, then jump to the next video to start your journey of learning some seriously cool saxophone techniques...


In the video it says to click on a link below, this is only for people watching on YouTube. As you are already on the site you just need to click on the next video.
If you are on a phone you need to click here: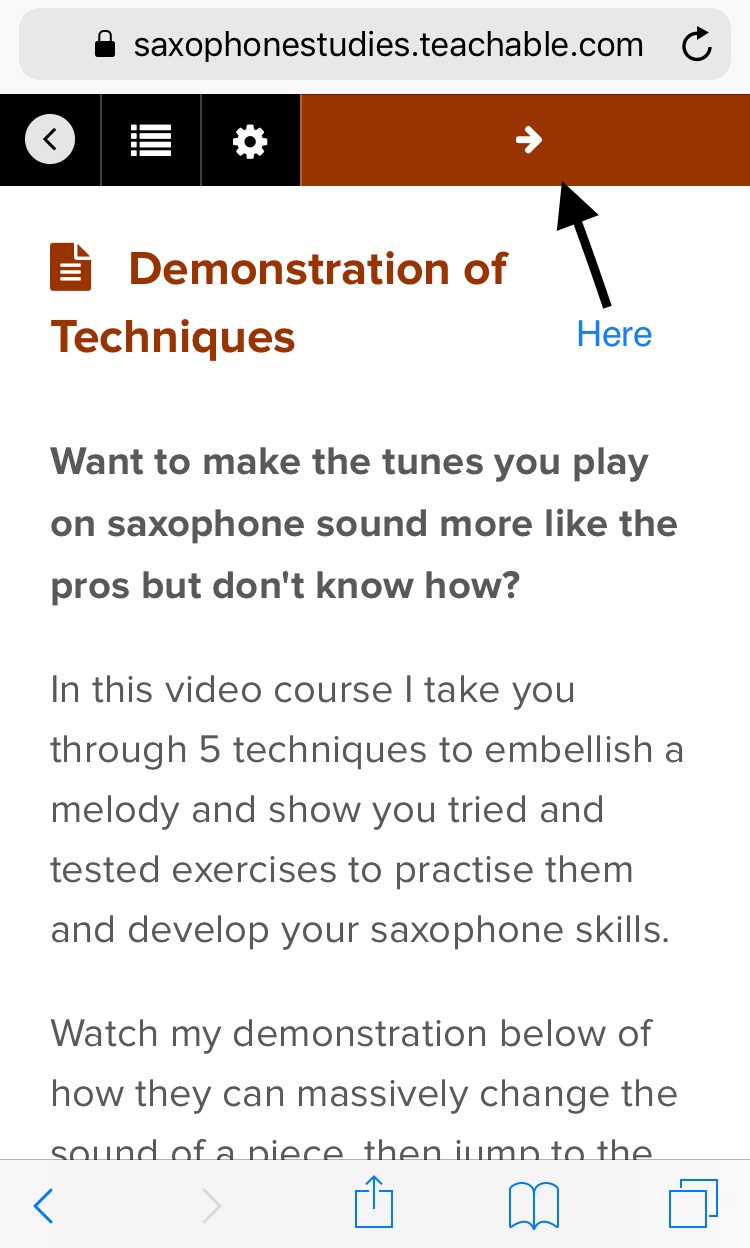 If you are on a tablet, laptop or desktop you can click in either of these places: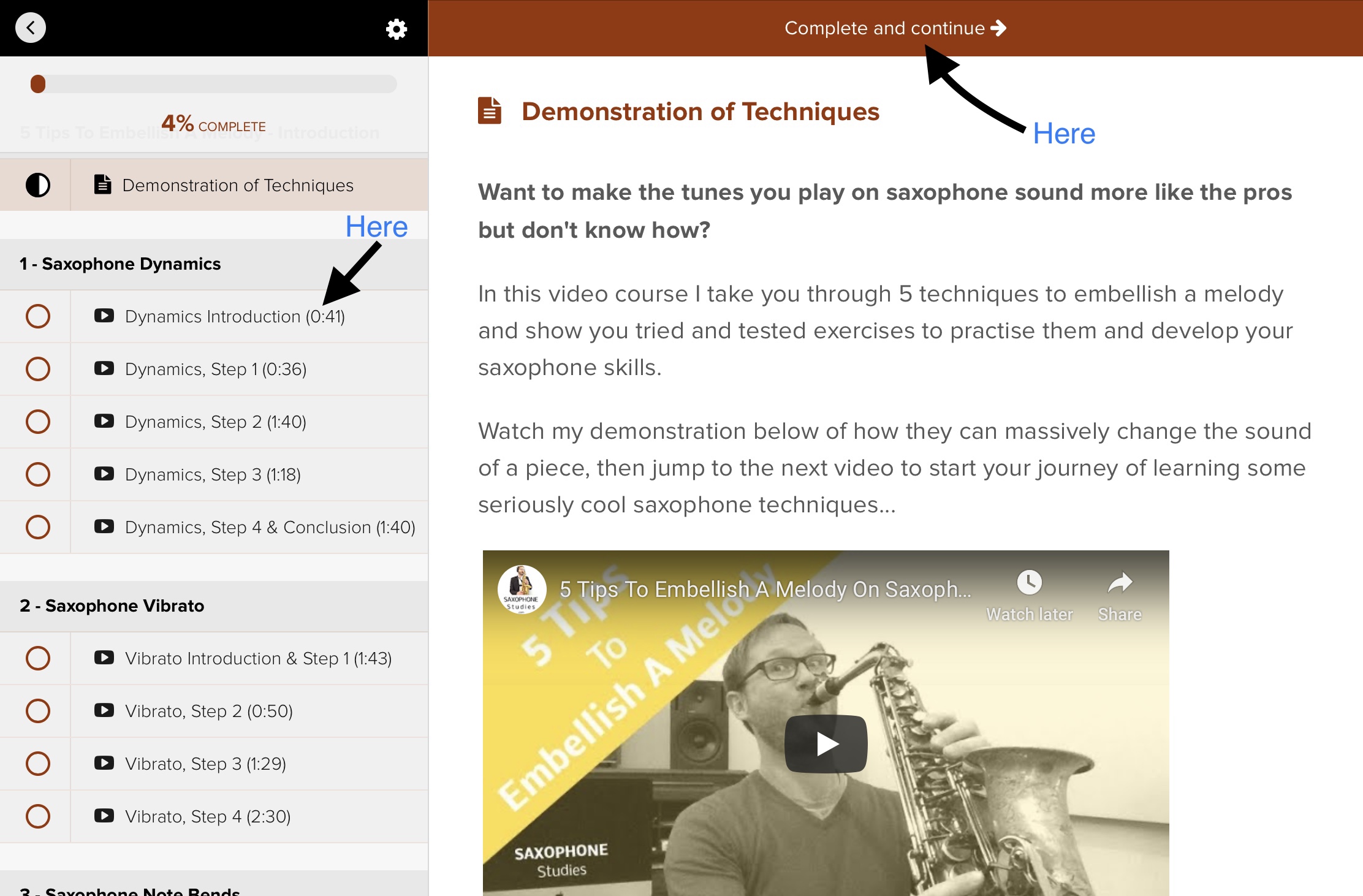 Complete and Continue