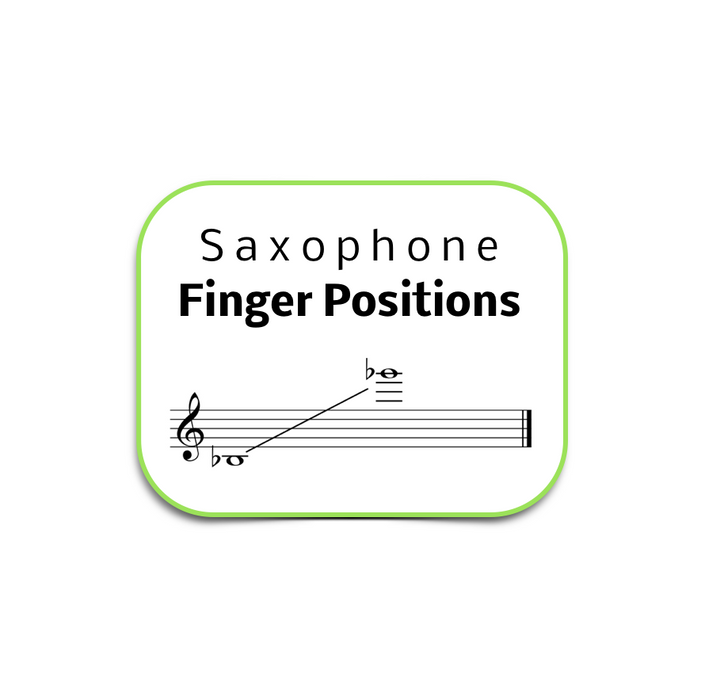 Saxophone Finger Positions
A systematic demonstration of every finger position on the saxophone, all the way from low B♭to top F♯, perfect for brand new players.
Buy
Whenever I ask brand new saxophone players about their biggest struggles, there's one challenge that's always mentioned:

Finger positions!

After all, a saxophone has a lot of keys.
And for a beginner, working out what to press can feel overwhelming – especially if you're trying to teach yourself from abstract black and white fingering charts that, let's face it, look nothing like a real saxophone.
After hearing the same frustrations over and over, I realised there was a much better way to help beginners get to grips with their instruments, fast.
---
What you'll get:
In this step-by-step mini-course course, perfect for brand new players, I systematically demonstrate every single finger position on the saxophone, all the way from low B♭to top F♯.
Each note has it's own short demonstration video, accompanied by the musical notation, so you can see how it appears on the stave.
I've also included any enharmonic equivalents when they occur, so you don't have to figure them out by yourself.
And, of course, there's also a short video about the correct way to hold your saxophone, as well as a quick demonstration of the optimal left-hand thumb position.
Get lifetime access to Saxophone Finger Positions now...

"In a very short space of time Matthew's raised my abilities and confidence beyond anything I ever expected. My only wish is that I'd have found him much sooner! No-one else makes learning the sax as fun, nor is able to make a beginner sound great as quickly."
- Dave Foy (UK)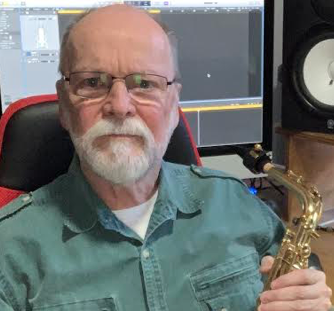 "I am a retired educator of 33 years as a high school teacher. I like to believe I know what good teaching looks like. Your instruction is excellent!"
- Ken Rayner (USA)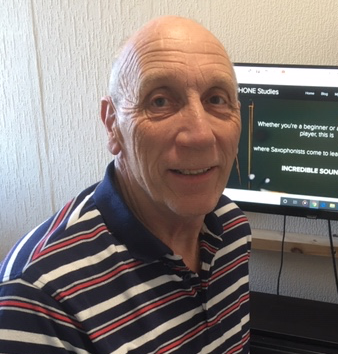 "The content and the detail you go into is amazing. Your style of teaching is clear and concise and the bite size videos are the best!"
- Richard Cunnington (UK)
By investing in Saxophone Finger Positions, you'll not only get access to an incredible resource...
You'll also gain access to my private Facebook group, where you'll have the opportunity to upload recordings of you playing and get my feedback on your performances.
Meet Your Tutor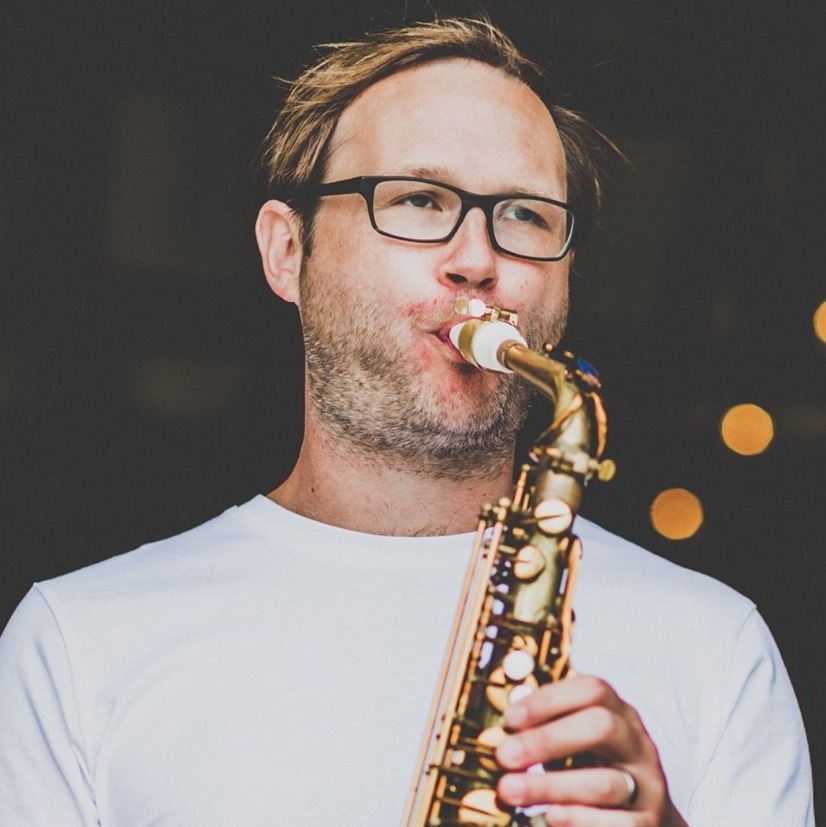 Hi! I'm Matthew Smith, the owner of SAXOPHONE Studies, where sax players come to learn how to create incredible sounds.
For as long as I can remember, I've been obsessed with the sound the saxophone makes. From the first time I heard Coleman Hawkins 'growl', I just knew I had to enter this amazing world of sound.
I picked up a saxophone for the first time in 1992, started performing professionally in 1994, and have been teaching since 2000.
Since opening the doors to my online classroom, I've had the great pleasure of connecting with adults at all stages of their saxophone playing journey. Some already play, others are returning to their practise after a 20, 30, or 40+ year hiatus, while others are following an unexplainable desire to pick up the instrument for the very first time.
My goal is to break learning to play the saxophone down into simple, step-by-step lessons that develop your technique at the same time as building your confidence.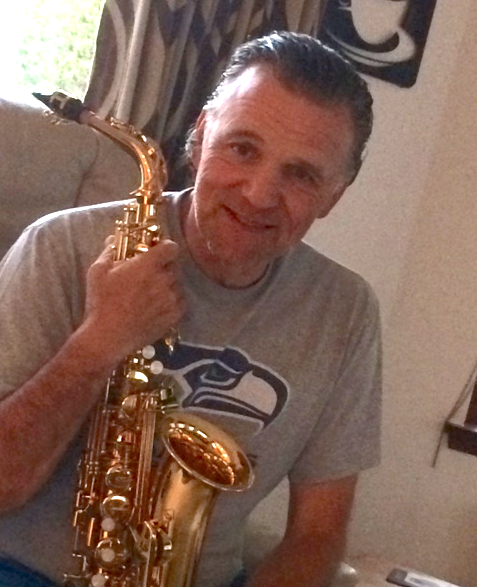 "Thanks for all the fantastic material to work with. I am really enjoying doing some of the exercises and find it helpful to work at my own pace."

- Mhorvan Sheret (UK)
Ready to get to grips with Saxophone Finger Positions?
Frequently Asked Questions
Who is this for?
Saxophone Finger Positions is for players of all ages and stages who want to check the correct finger position for any note. This is an invaluable resource for a beginner, but useful for any saxophone player as a 'go to' resource to check finger positions.
Is this for all saxophones?
Yes. The finger positions are the same on all saxophones - this covers soprano, alto, tenor, baritone saxophones.
What range of notes does this cover?
From low Bb up to top F#.
Is there a time limit to using this?
No. After enrolling, you have unlimited access to this course for as long as you like - across any and all devices you own.
Can I download the videos?
They are not available to download but can be streamed online on any device.
What if I am unhappy with the purchase?
Due to the instant-access nature of "Saxophone Finger Positions", all sales are final.