A fun collection of 5 Jazzy Christmas Carols with videos, sheet music & backing tracks.
#JazzUpChristmas
"
I've really enjoyed playing your Jazzy Christmas tunes, it's been fun. My sight reading has improved, and playing these tunes has helped me no end with swing quavers.
"
(Alan Curtis)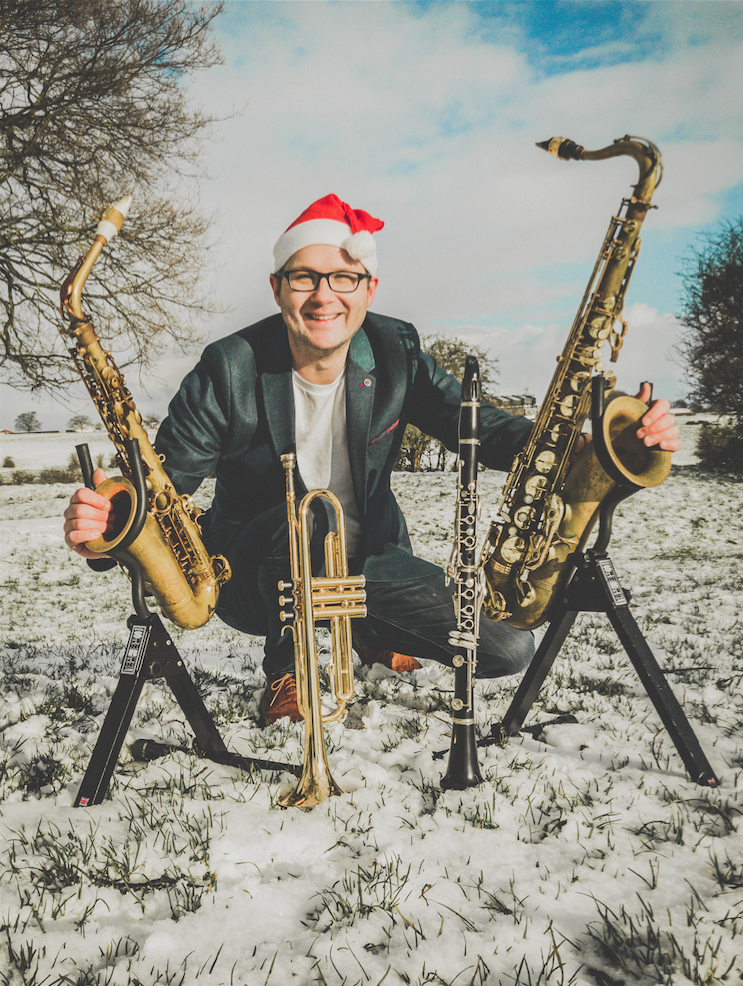 Tired of playing Christmas carols in the same old way?
Want to celebrate the season AND enjoy the great jazzy sound of the sax?
"Jazz Up Christmas" ticks all of the boxes!


Fun, achievable and full of jazzy Christmas magic, this collection will give you some great sounding tunes to practice and get you swinging into Christmas!
"Thanks for a fabulous series of pieces; they have really made December fly!"
(Anne Ferguson)
Here's the pieces that you'll find in the collection...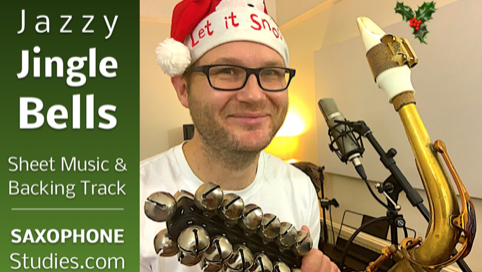 Jazzy Jingle Bells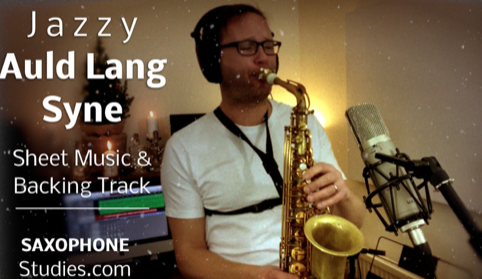 Jazzy Auld Lang Syne
Jazzy Deck The Hall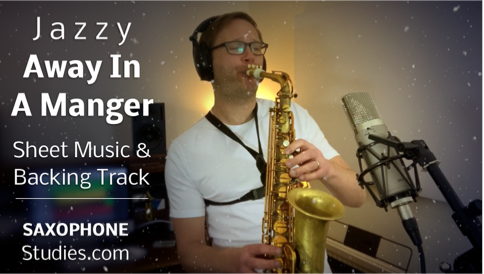 Jazzy Away In A Manger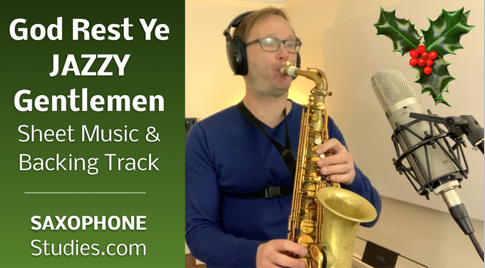 God Rest Ye Jazzy Gentlemen
And Here's More Details About What You'll Get...
For each piece there is
Sheet music in both Eb & Bb (this covers soprano, alto, tenor & baritone saxes).


MP3 Backing Tracks (at speed + a slowed down version)


MP3 Demo Tracks (at speed + a slowed down version)


Chord symbols in concert pitch, plus on the sheet music.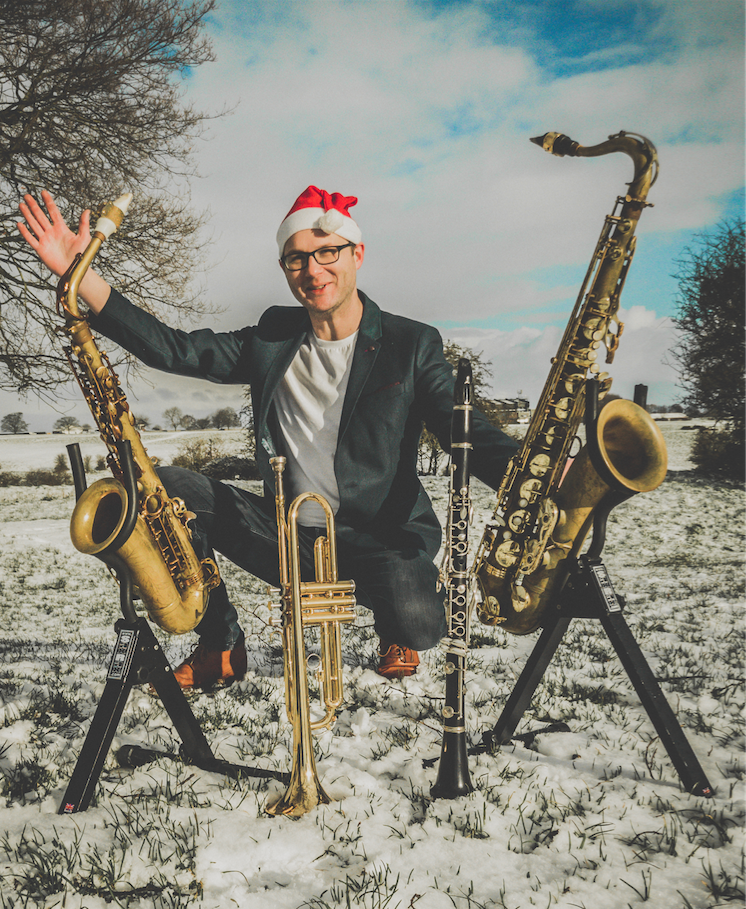 Fancy a listen to the pieces?
No problem, click on the video below...
Frequently Asked Questions
Who is this for?
This is for any saxophone player who would like to play my original jazzy versions of these Christmas classics. This is not for absolute beginners though, you need to be at least able to play your C, D, F G major scales - if you're not sure, then listen to the demo videos further up this page to get a better idea of the level of the pieces.
Is this for all saxophones?
Yes. There is sheet music to accommodate both Bb & Eb - this covers soprano, alto, tenor, baritone saxophones.
Can I slow down your original videos to help me learn them at a slow speed?
Yes! This is a really cool feature on all videos within SAXOPHONE Studies. It is also possible with any video on YouTube too. You simply click on the settings wheel on the video controls and alter the playback speed - this doesn't affect the pitch, it simply slows it down.
If I get stuck, can I ask for help?
Absolutely! I'm always happy to help you to get the most out of your saxophone playing. You can email me directly, and/or ask for help within the private Facebook group - it's a friendly place with loads of keen saxophone players just like you.
Is there a time limit to using this?
No. After enrolling, you have unlimited access for as long as you like - across any and all devices you own.
What if I am unhappy with the purchase?
Due to the instant-access nature of "Jazzy Up Christmas", all sales are final.