Beginners, professionals & educators around the world love SAXOPHONE Studies.

Here's what some of them have to say...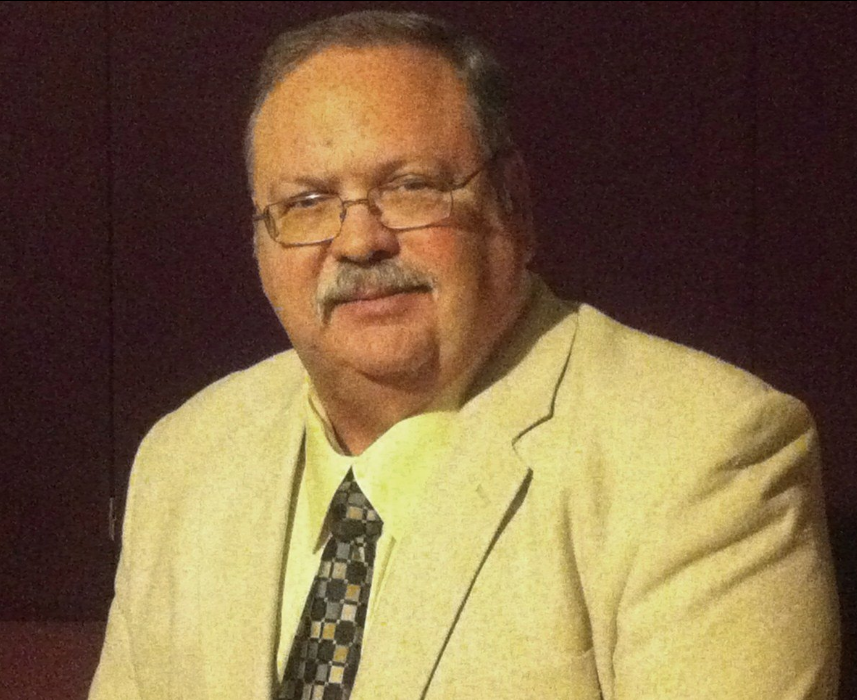 "Your website has the best content for learning to play the sax on the web. And your teaching style is the most effective I have seen across all the online sax instructors."
- Tom Garney (USA)

"Matthew's easy way of breaking things down into the basics really helped me to understand. I now use many of his explanations in my own teaching and would happily recommend his tutorials to pupils of any standard."
- Beccy Bernamont (England), Director of the Warwickshire Youth Jazz Orchestra & Freelance Musician

"A lesson with Matthew goes beyond tuition and learning, it is an inspiration. I already feel transformed by his brilliant approach.
This man releases musicianship. He is a life joy facilitator. He truly understands and coaches you to learn from playing and discovering the gold of where your heart is. An exceptional musician."
Ed Norman (England)

"In a very short space of time Matthew's raised my abilities and confidence beyond anything I ever expected. My only wish is that I'd have found him much sooner!
Matthew Smith is THE man when it comes to teaching the sax. No-one else makes learning the sax as fun, nor is able to make a beginner sound great as quickly. Awesome site, Matthew!"
- Dave Foy (England), founder of Design Web Build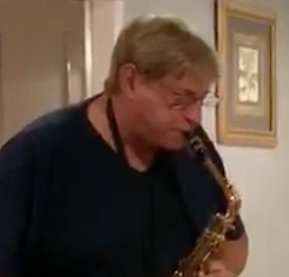 "I am 64 years of age and would like people to know I really haven't played much for 40 plus years. My daughter recently was married and I wanted to do something special so I picked my horn up and practiced a single song I knew was special to her. I heard "Over The Rainbow" by Matt on YouTube and that was it...
Matthew was kind enough to greatly assist me on a very short notice. I did not belong to his Saxophone Studies, I'm in California and he's in England and I have never met him.
I do belong to his Saxophone Studies now and I can personally assure any person playing a saxophone they will be payed back 50 to 1 on their investment of his study courses.
Matt is one of the most real, genuine, human beings in the world today and I only wish people were so caring and giving as he is. The world needs more men like him."
- Edward J Kokaska (USA)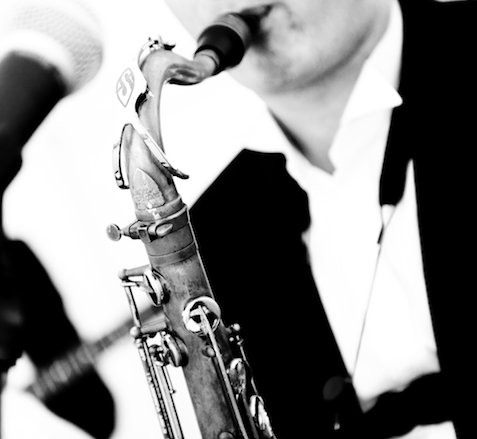 "Well, all I can say is 'Hallelujha'. I've been looking for just this kind of material for ages and Matthew, you deliver in bucketfulls.
For 17 years I was the MD of 2 large multinational companies with our own training department. Your ease of delivery and providing information in bite size chunks is just what I encouraged my team to do. So well done, you deserve a pat on the back."
- Paul (England)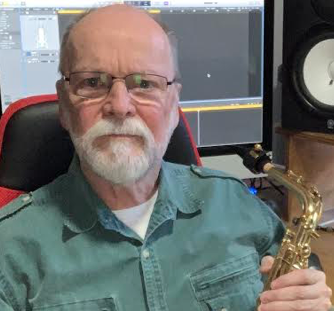 "I am a retired educator of 33 years as a high school teacher. I like to believe I know what good teaching looks like. Your instruction is excellent!"
- Ken Rayner (USA)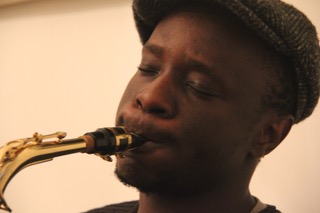 "I have found the SUPER FOOD Practise Routine very helpful, the whole package is filled with insights I have been deprived of before.
I'm besotted with Cool Jazz Studies, the songs are joy to play, I'm unconsciously mumbling their voicing..."
- Lineker Mpunzi (Germany)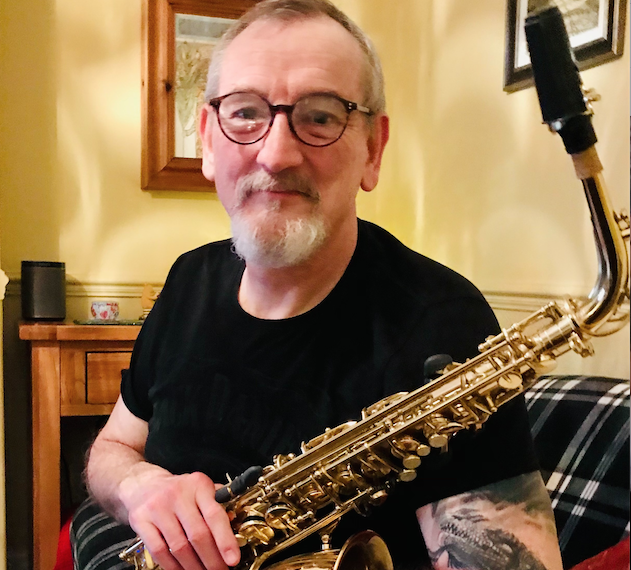 "I often find the problem with online teaching is that the stuff isn't quite clear; these lessons however are great!
Also the fact that they are quite short is good - you can accomplish one relatively quickly and move on, you get little feelings of achievement after you've mastered a song which I think is important when learning."

I'm a fairly experienced (i.e. old) player and still find these tips useful. It's never wrong to re-visit the fundamentals. Very clear and useful lessons.
- Alexander Van Rose (England)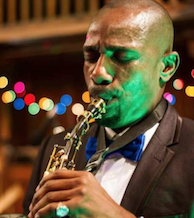 "The Saxophone SUPER FOOD course is working really well for me and it has helped me greatly with improving my sound quality and I feel more confident playing as a soloist or with bands.
The good thing about the SUPER FOOD also is that one can use it as a routine for practice and you can always refer to it and review things or correct any mistakes.
I really do appreciate your thought and effort putting this together. It is a great resource that boosts one's confidence. Thank you!"
- Cecil Jones (England)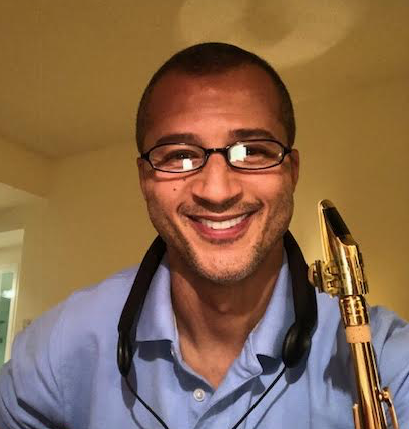 "It's awesome and extremely helpful. I wish this had been around when I was in high school...I did not know what to practise or how so I never really progressed. Now I have lots of clear direction and material to work with. Your program is really making a difference for me. It's pretty much a game changer. Thank you sincerely!"
- Guy Ramphal (Canada)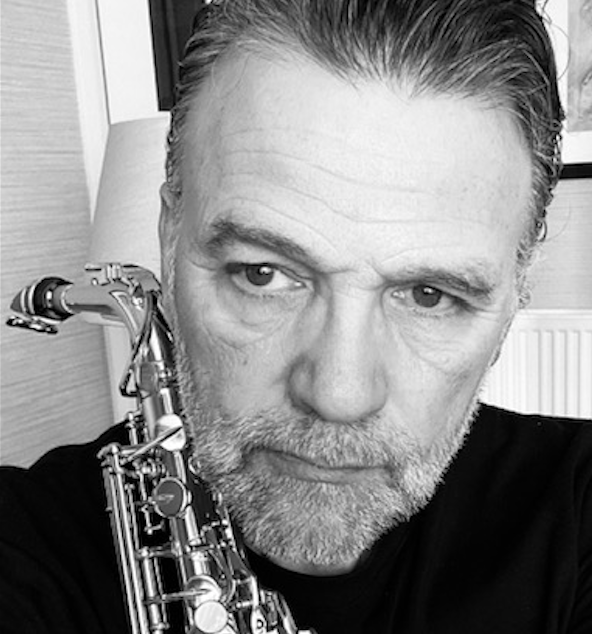 "Thanks for all the fantastic material to work with. I am really enjoying doing some of the exercises and find it helpful to work at my own pace.
As a complete beginner a year ago, I can now at least have my family stay in the same room when I bring out the sax! All thanks to your wonderful teaching style. Highly recommended."

- Mhorvan Sheret (Scotland)
"I had never a teacher and always used online courses to learn the instrument. Because of that I really used most of the bigger online schools that are around in the internet, and I can tell you that yours are the best for me.
It is the music style that you cover that appeals to me. I love blues and jazz and I am currently working through your Learn To Improvise, Series 1 course. The combination of the tracks you are using (all 5) and the impro part is awesome.
So, after a long way in online courses I am so happy that I found your site!
- Thomas Kuepper (Germany)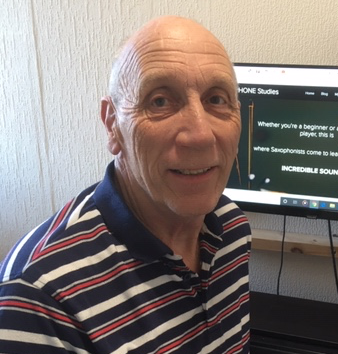 "Let me congratulate you on your fantastic web site, the content and the detail you go into is amazing.
Your style of teaching is clear and concise and the bite size videos are the best!"
- Richard Cunnington (England)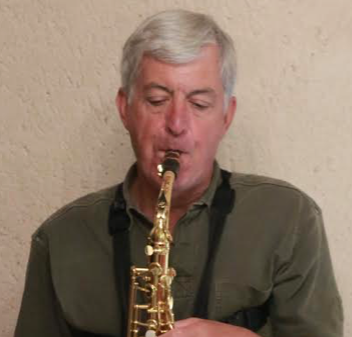 "The SUPER FOOD course is great. Brilliant for getting back into playing after a 5 year break, gets the embouchure back in trim!
Love the way you have built this up into a full range of warm up techniques. It is a privilege to be taught by such a fine musician"
- Simon Marshall (France)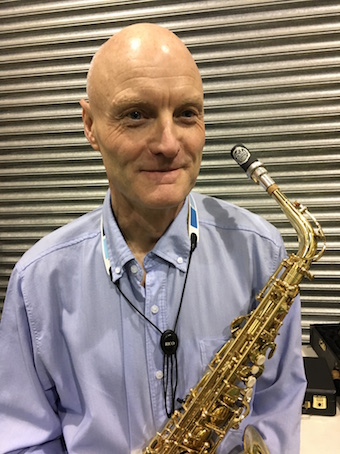 "A brilliant teacher, Matthew has a wealth of knowledge, especially about jazz, and I have benefited immensely from the techniques he uses"

- John Cook (England)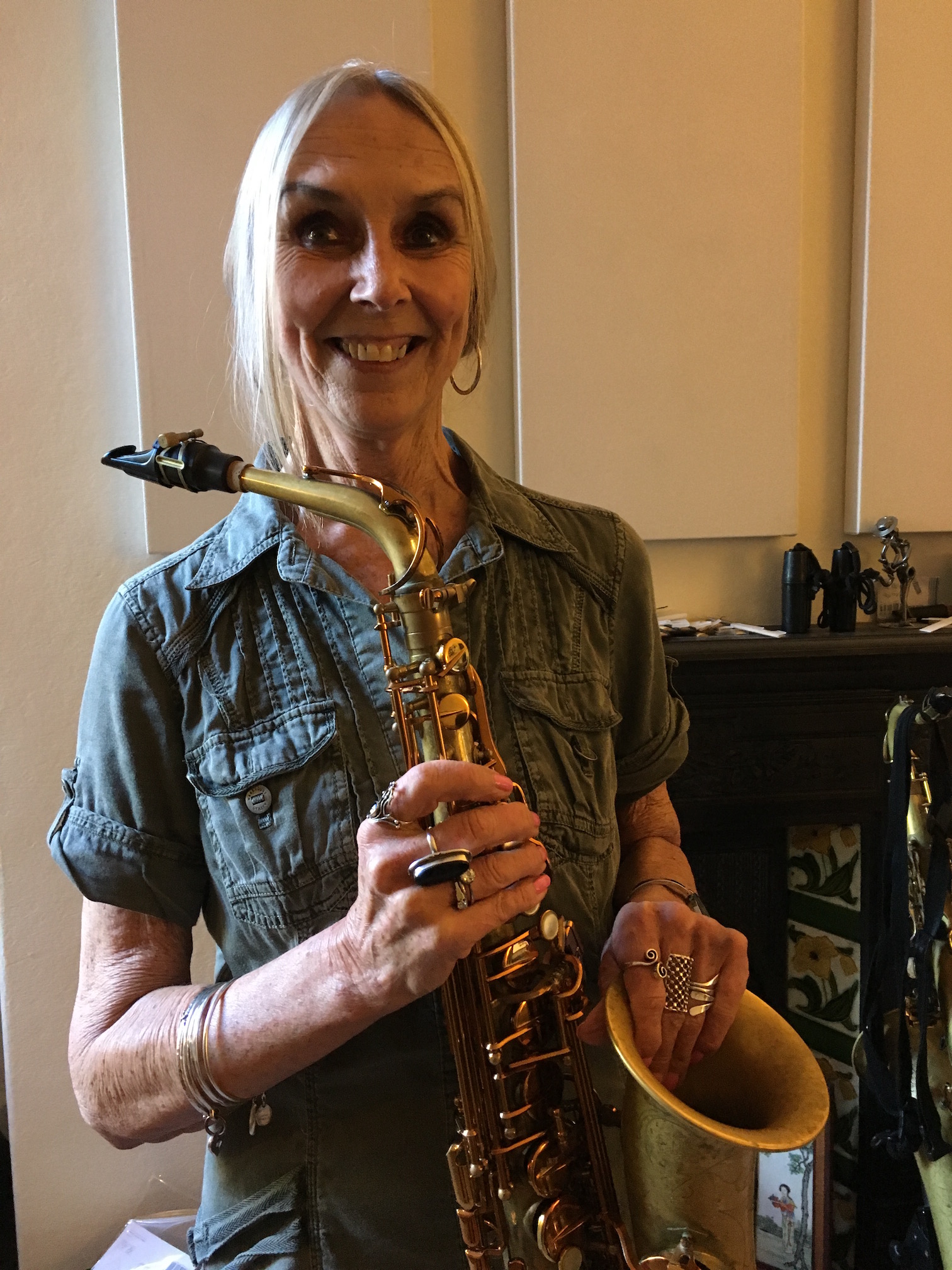 "I have absolutely loved your lessons. They have not only given me so much pleasure musically, they have also made me feel happy"
- Eileen Stirling (England)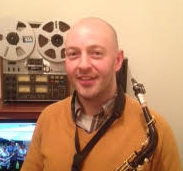 "Having been a musician for over 20 years and played jazz, I learnt more about improvisation with Matthew than I have ever done in the past."
- Richard Moore (England), Director of the Hull Big Band & semi-professional musician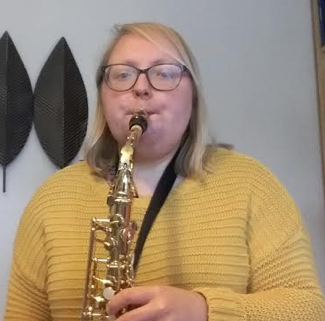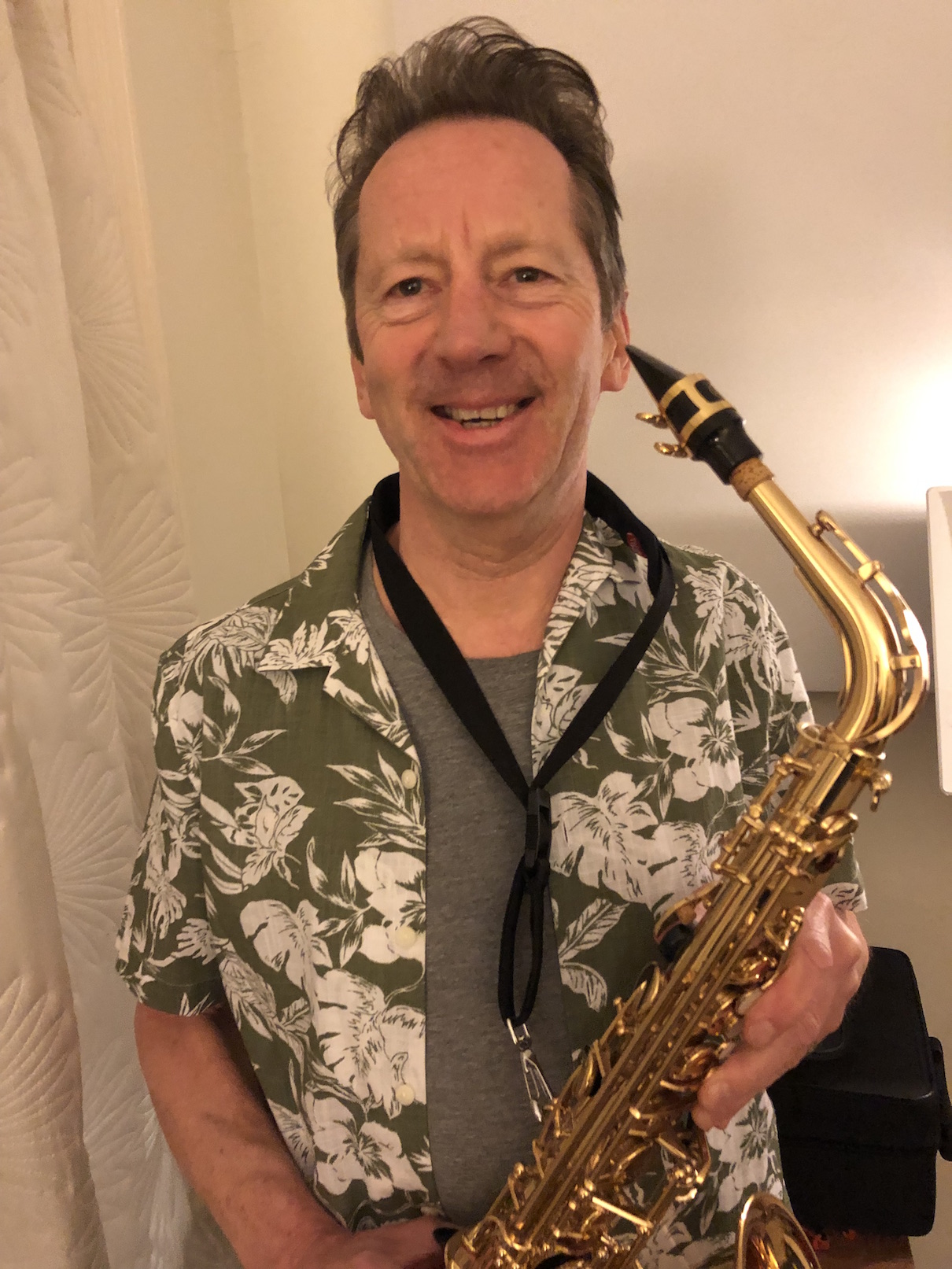 "It's making a difference; it's making me want to practise...because what I was doing was leaving a lesson, which I have fortnightly, all hyped up to play but then after one long practise not playing for 4 or 5 days. But now I'm playing every day because I've got you up there on the shelf telling me what to do!
Even when I get home and I'm knackered from work I think, 'I better just do a few minutes mouthpiece work'. It's making the difference for me, in my attitude as much as anything. So thank you, I wish I'd bought it 2 or 3 years ago!"
- Graham Pyrah (England)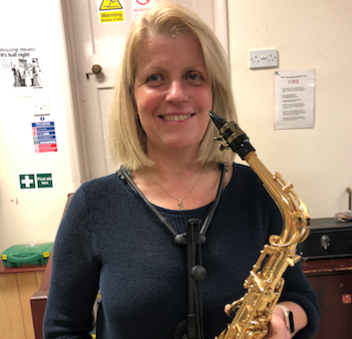 "There's SO much material in there! I feel like a kid in a sweet shop full of goodies!"
- Anne Ferguson (England)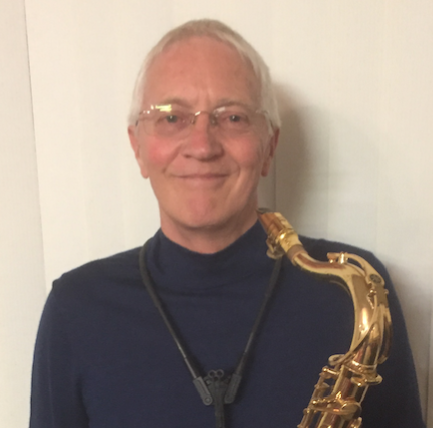 "It's absolutely brilliant! I am really enjoying the tunes in Cool Jazz Studies, volume 1 and found it has inspired me to practise more than ever."
- Andrew McClearie (England)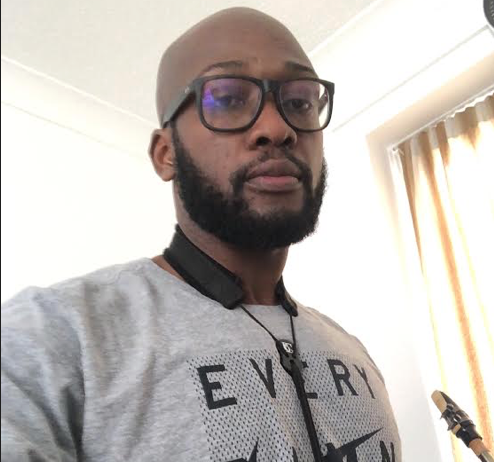 "You are affecting and changing lives for the better and I am enjoying playing my saxophone because of you!"
- Afo Aliyu (UK)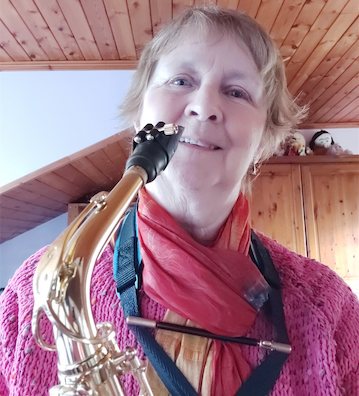 "I have found the SUPER FOOD course very helpful and think my sound has improved since doing the work on harmonics and long tones in particular. I am finding I am thinking about throat shapes etc much more. Also the tuning work has helped, especially on the soprano."
- Julie Perkins (England)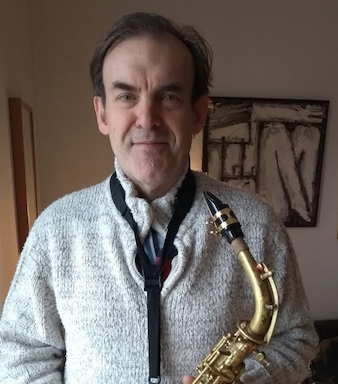 "Some really good stuff there for me. Really like your paced and detailed approach. I am a language teacher and language course author and appreciate how you motivate the student - Brilliant!
- Marlon Lodge (Germany)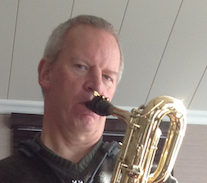 "I have been playing the tunes in Cool Jazz Studies, volume 1 on tenor and baritone saxophones and really like them...they're going round in my head all of the time at the moment!"
- Dean Howard (Wales)

"In the 3 Steps To Scale Heaven course you have taken what had been a chore for me, i.e. playing scales, and improved my understanding of why scales are important and just as importantly made them fun to play!"
- Alan Curtis (England)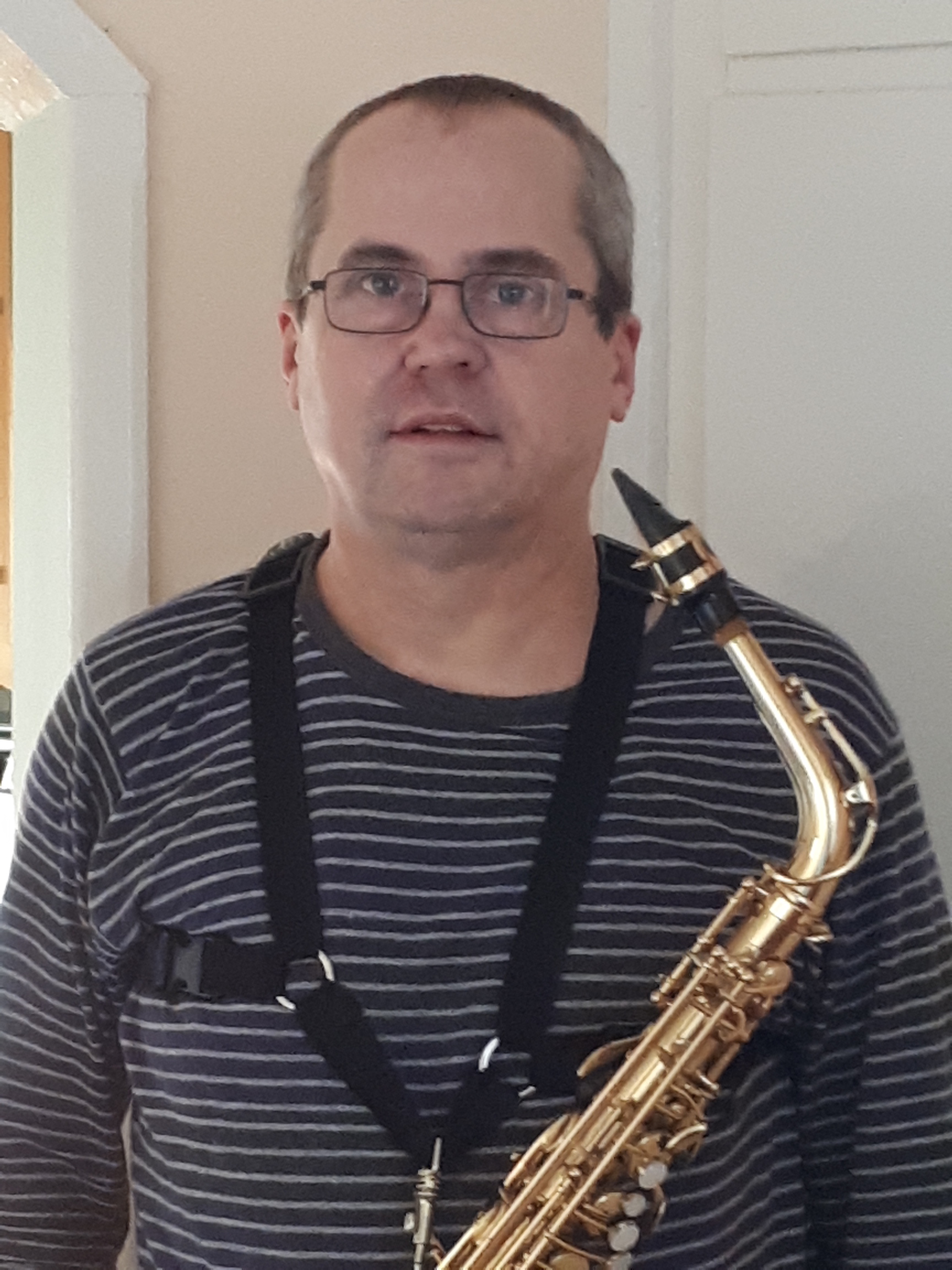 "This is another enjoyable aspect of your online studies courses. Well presented, easily understood. Thank you!"
- Mal Kellett (England)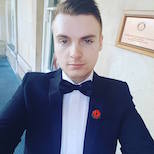 "I finally feel like I'm back on track and progressing quickly. I would definitely recommend Matthew as a teacher"
- Jonathan Hancock (England), professional singer & saxophonist for fun!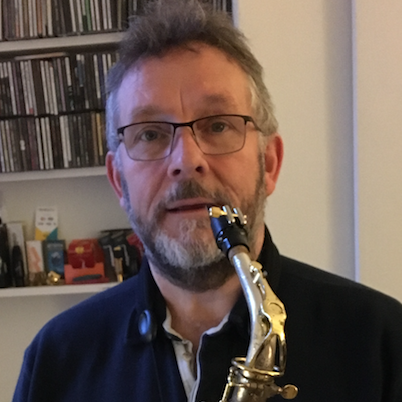 "These original compositions in Cool Jazz Studies, volume 1 really helped to focus my reading skills - thoroughly enjoyable!"
- Andy Neesham (England)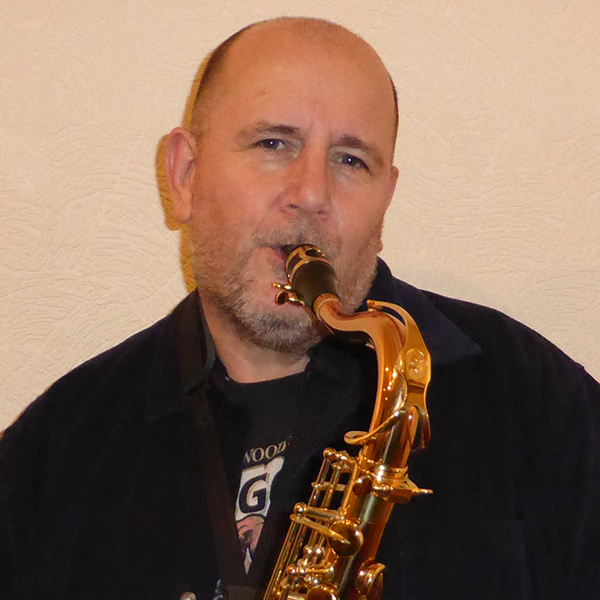 "I love it, I love it, I love it! My saxophone has started oozing the blues!"
- Gary Cooper (England)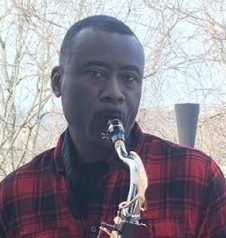 "I have been learning a lot from you. For this reason, everyone has been complimenting me on how my playing the sax has improved.
I don't think I can thank you enough for your tremendous effort making such a great sax learning site available to all of us aspiring sax players. Keep up the good work!"
- Jean Elysee (USA)
And here's what other international saxophone educators have to say...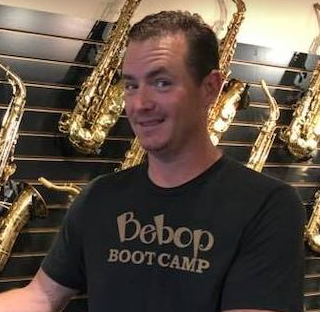 "I have been following and admiring your work - great job man!"
- Kenyon Carter (USA) International saxophone recording artist & jazz educator; founder of Bebop Bootcamp

"The Saxophone SUPER FOOD course is great stuff - very powerful exercises, and what I really like is that this is something that a beginner can try without getting overwhelmed, while at the same time really kick your ass if you are an advanced player!"
- Doron Ornstein (USA) Founder of Best Saxophone Website Ever & Former Member of Tommy Dorsey Orchestra